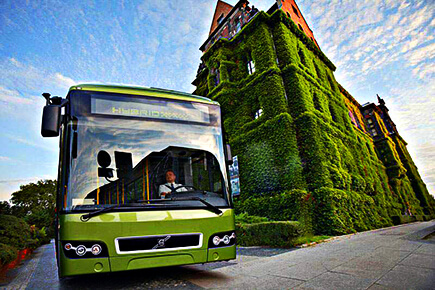 How about a little something different?
We welcome you to the online world of Green Limo Bus!
In this day and age, everyone should be paying attention to the strain we are putting on our environment and the delicate ecosystems therein contained. To that end, we are doing our best to play our part. We have set out to prove that the world of opulent luxury and the world of environmentally friendly can happily co-exist together. We invite you to view our success in this regard, and check out our new line of environmentally friendly Green Limo Buses!
You might be thinking... "Why provide luxury transportation if you're so worried about the environment?" Well, because we have two primary passions: A passion for creating uniquely crafted luxury vehicles and then letting our fine customers enjoy them for their big events! Also, we share a passion for preserving our environment in any way possible. In this industry we felt that someone had to take the lead, and we decided to take the reins.